The Praedium Group Acquires Alta Sugarloaf in Atlanta, GA MSA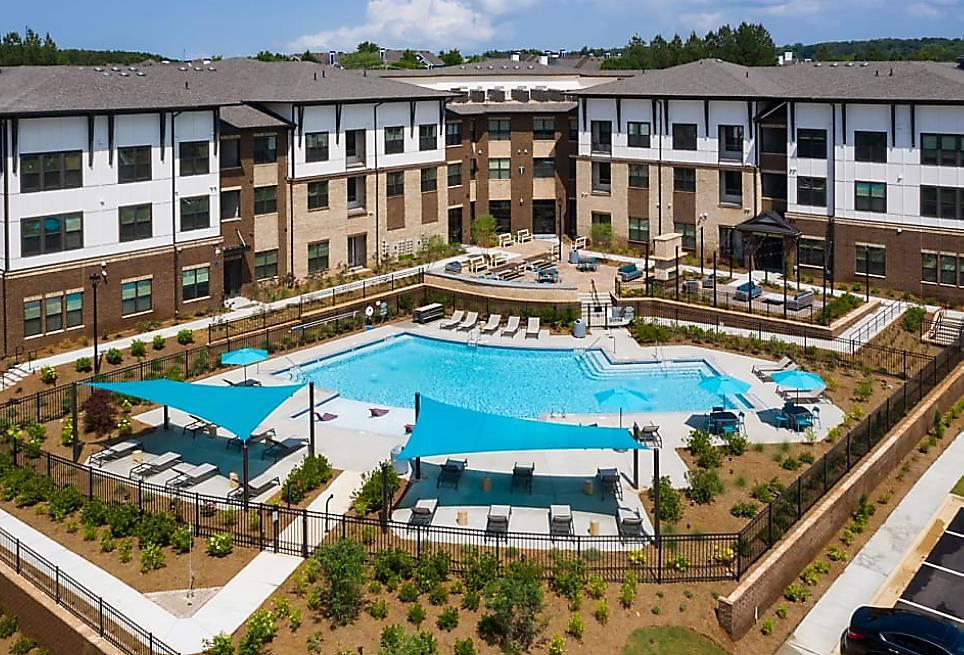 New York – February 16, 2021 – The Praedium Group, a New York-based national real estate investment firm, has acquired Alta Sugarloaf, a 330-unit suburban multifamily property. The newly developed asset, which has been rebranded as The Edison Sugarloaf, is located within the city of Lawrenceville, Georgia in Gwinnett County, and is part of the greater Atlanta market.  Peter Calatozzo, Principal at The Praedium Group, announced the acquisition.
Constructed in 2020, Alta Sugarloaf is a high-quality multifamily community, which features superior unit interior finish levels, including modern gourmet kitchens with stainless steel gas cooking ranges and stainless-steel side-by-side refrigerators with water/ice dispensers, granite countertops, subway tiles in the shower and tile backsplashes in the kitchen, and wide-plank dark grey flooring.
The community provides residents with an expansive amenity set, including a resort style pool with tanning ledges, resident clubhouse and game room, state-of-the-art fitness center with a yoga studio and virtual trainer, outdoor gazebos with televisions, outdoor grilling stations and dining areas, and an activity lawn with an outdoor movie screen. The property also has access to a series of nature walking trails that are adjacent to 12 acres of conservation land, as well as its own trailhead which will connect to a future county-wide Greenway comprised of walking trails and bike paths.
"Gwinnett County is one of the fastest growing counties in the Atlanta market and is projected to be Atlanta's most populous county by 2040," said Peter Calatozzo. "Alta Sugarloaf is in an area that has attracted significant public and private investment and is well situated for future job and population growth that will drive multifamily demand. Projects such as Rowen, led by Gwinnett County and the State of Georgia, which envisions the construction of a new 2,000-acre innovation hub that will be located 10 miles from the property, will be transformational to the area and could add 100,000 jobs when fully completed.  This is in addition to the more than 600,000 jobs that already exist within a 20-mile radius from the property."
"Alta Sugarloaf was built to National Green Building Standards with a Bronze Certification, creating an environmentally-friendly property that fits into Praedium's broader ESG strategy," said Josh Kogel, Vice President at The Praedium Group. "The development and construction of the property incorporates a multitude of 'green' elements, such as energy, resource and water efficiency, improved indoor environmental quality, and building operation and maintenance efficiencies.  The acquisition of Alta Sugarloaf expands our footprint in the Atlanta MSA and furthers our strategy of acquiring high quality properties in a market which we believe will be among the leaders of growth in the Southeast."
ABOUT THE PRAEDIUM GROUP
The Praedium Group is a privately-held real estate investment firm formed in 1991. Since inception, Praedium has completed over 370 transactions representing $12 billion of capital. Over the past 30 years, The Praedium Group has sponsored a series of ten private equity funds, as well as several separate investment vehicles. The commingled funds and separate accounts sponsored by The Praedium Group have attracted investors that include public and corporate pension funds, financial institutions, insurance companies, foundations and endowments. For more information, please visit www.praediumgroup.com