The Praedium Group Acquires 2030 Main Street in Irvine, California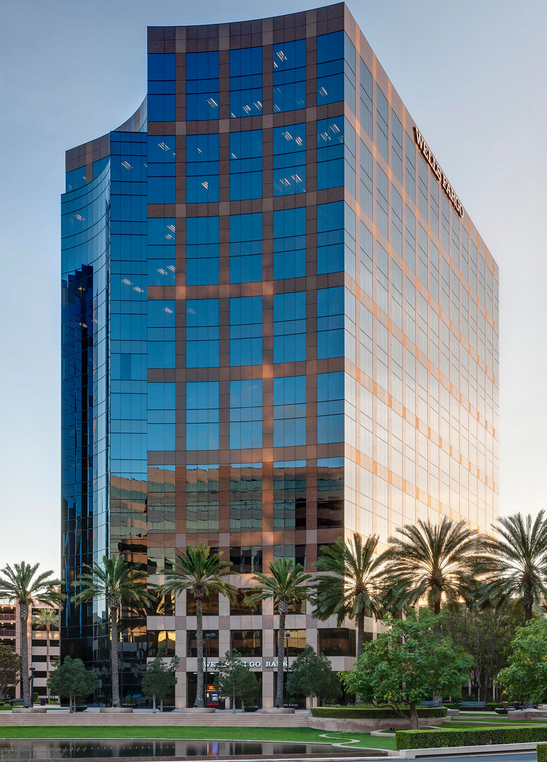 NEW YORK, NY – OCTOBER 15, 2013
The Praedium Group, a New York City-based national real estate investment firm, on behalf of a separate account, today announced the acquisition of 2030 Main Street in Irvine, CA. The 355,360 square foot property, known as the Wells Fargo Tower, is located in the heart of a 48-acre campus in the John Wayne Airport area's central business district. The announcement was made by Chris Hughes and Asim Hamid of The Praedium Group.
"2030 Main Street is one of the highest-quality assets in Orange County, and presented a strong investment opportunity in a stable, yet rapidly improving office environment," said Mr. Hughes. "We recognize the value of this office property given the scarcity of transactions in the airport area, and we believe it will yield durable, long-term returns over the next 10-15 years."
The property at 2030 Main Street was built in 1990 and is a 16-story tower offering tenants panoramic city and airport views. The building is currently 92 percent occupied and boasts a credit quality tenant roster including Wells Fargo.
The LEED Gold certified high-rise tower is conveniently located on Main Street near MacArthur Blvd., the 405, 73, 5, and 55 Freeways, John Wayne Airport, South Coast Shopping Plaza, Equinox Sports Club of Irvine, and several fine dining restaurants.